We are very pleased to have Chris Allbrooks lead this panel.
Joining Chris, will Robert Bilotti, from New York.  Robert is the President of Novita Training.
Developing training and certification programs has always been a challenge.
But, now keeping in mind the recent NLRB decision & other Joint Employer factors, it is even harder.
Join with us and learn the modern way to train your franchise operators.
Chris Allsbrooks, Director of Store Operations, ZIPS Franchising, LLC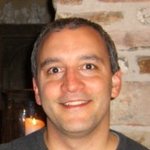 Robert Bilotti, President of Novita Training
Novita specializes in New Employee Onboarding, New Franchise Training and Custom Training Development. Visit www.novitaunique.com for more information
Dave Kohn, Director of Training at Glory Days Grill. Glory Days Grill is a full-service, sports-themed family restaurant featuring great food at very affordable prices, outstanding service and real-time entertainment.  Every restaurant brings together award-winning menus accompanied by state-of-the art televisions tuned to a variety of sports, cartoons, news and entertainment offerings. 

Rosemarie Hartnett, CFE, President at Abrakadoodle. Since 2002, Abrakadoodle has engaged kids with creative art classes for kids, fun themed summer art camps, holiday art camps, art parties and special events such as art activity days, school art assemblies and other programs. 

   Warren Lee Lewis, Moderator 
Time: Tuesday, November 18th  from 11:45 – 2pm
Columbia Country Club, Chevy Chase MD
Registration 11:45 – 12:15 – Lunch 12:15 – 12:45 – RoundTable 12:45-2:00