Ok, when was the last time you got free ideas from your attorney?
Free ideas that made you think?
Free ideas from not one but two experienced franchise attorneys?
Well, CAFA's next meeting isn't free either, but for the price of lunch you can learn about the latest hot legal issues for franchisors.
See you Tuesday, July 21st at the Columbia Country Club!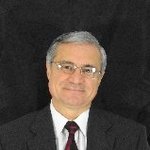 R. Scott Caulkins, Attorney at Caulkins & Bruce, PC.
I am a shareholder of the law firm.
My primary practice areas are Complex civil and business litigation, franchise law and corporate transactional work.
Warren Lee Lewis, Shareholder-Franchise & Licensing at Akerman Senterfitt
Time: Tuesday, July 21st from 11:45 – 2pm
Columbia Country Club, Chevy Chase MD
For our newer members, please review the Columbia Country Club's Dress Code.
Registration 11:45 – 12:15 – Lunch 12:15 – 12:45 – RoundTable 12:45-2:00