In light of the rapidly changing regulatory landscape with respect to how much control franchisors can and should have over their franchise operators, we have a special program on Franchise Compliance & Control.
A month ago, the National Labor Relations Board, made a preliminary finding that the franchisor McDondald's could be consider a joint employer with some of its franchise operators for the purposes of allowing the employees of the franchise operators to engage in collective bargaining – becoming a union.
The union involved is the SEIU, or Service Employees International Union.
The SEIU was also instrumental as an instrumental sponsor of a Franchisee-side legislation in California, SB-610, which makes non-renewal of a franchise difficult unless there have been significant material breaches of the franchise agreement.  Says the SEIU
"The relationship between franchisees and franchisors needs to be more balanced to ensure that small business owners have more say in running their business, including the ability to improve conditions for their employees."
What does this mean or foretell for franchisor and franchise owners relations?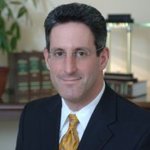 David E. Worthen, Franchise Attorney at Gray Plant Mooty

I have extensive experience in franchise litigation, particularly issues involving underreporting of sales, tax fraud, unapproved products, defamation, trademark violations, covenants not to compete, encroachment, nonpayment, and vicarious liability.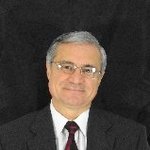 R. Scott Caulkins, Attorney at Caulkins & Bruce, PC
I am a shareholder of the law firm. My primary practice areas are Complex civil and business litigation, franchise law and corporate transactional work.
Alexander Tuneski, Counsel at DLA Piper

I concentrate my practice on representing franchisors and trademark licensors domestically and internationally in a broad range of transactional and regulatory matters. I have significant experience counseling franchisors and licensors of all sizes, from start-ups to mature publicly traded companies, in a wide variety of industries.
   Warren Lee Lewis, Moderator 
Time: Tuesday, September 23rd  from 11:45 – 2pm
The Tower Club in Tysons Corner VA 
Registration 11:45 – 12:15 – Lunch 12:15 – 12:45 – RoundTable 12:45-2:00
Click Here to Pay and Register